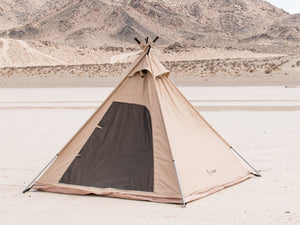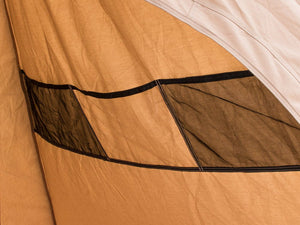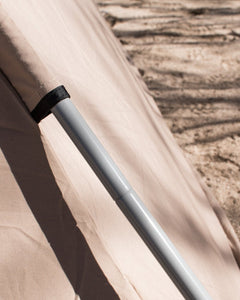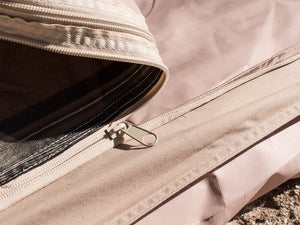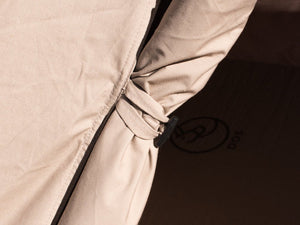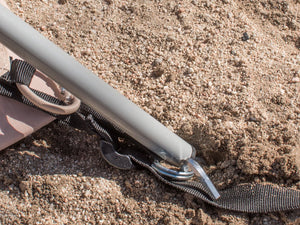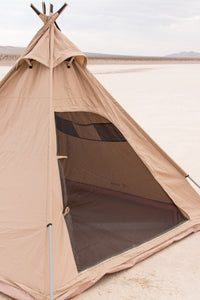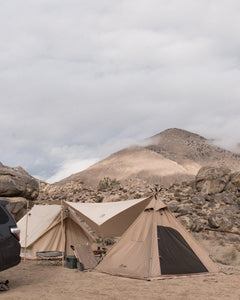 Customer Reviews
08/03/2023
Lisa R.

United States
Not satisfied !
Item was smaller than I expected, was easy to put up, and break down. Had trouble fitting it back in the duffle. In the end, I returned it the next day wanting to get the larger tent, but when I was charged a restocking fee, it turned me off, so looking at a shift pod or Northface Dome.
08/04/2023
Desert Overland Supply
Hi Lisa, Thank you for leaving a review. We would like to personally address your recent return and the concerns you have listed. Although the exact product dimensions for all of our shelters are listed in the product description, we understand it's not the same as seeing the product in person. We'd also like to take this opportunity to explain the reason behind the restocking fee. Our return policy is designed to ensure a smooth and fair process for all our customers, as well as to maintain the quality of our products. We offer free returns (covering shipping both ways), if the product adheres to our return policy and can be resold. You'll notice many other companies including Shiftpod do not offer free returns. Our return policy is visible on our website at: https://desertoverlandsupply.com/policies/refund-policy According to our policy, returned items should be in their original shipped condition, allowing us to re-stock them and make them available for other customers. Unfortunately, the item you returned did not meet these criteria for the following reasons: 1. Improper Packaging: When the item arrived back at our facility, it was evident that it had not been properly packed for return shipping. As a result, the item sustained blemishes and damage during transit. 2. Blemishes on the Item: Due to the lack of adequate packaging, the item suffered blemishes that now prevent us from reselling it as new. Since we cannot sell it in its current condition, we incur losses when attempting to find alternative solutions for the item. While we understand that mistakes can happen during the return process, it's essential to emphasize that adherence to our return policy is critical in ensuring that products can be resold where appropriate. The restocking fee is applied to help offset the costs incurred in processing and attempting to restore the item to its original condition. In light of the situation, we value your feedback and want to do our best to address your concerns. We did send you an email on July 27th that contained a discount code providing you with store credit as a gesture of goodwill. If you have any further questions or need assistance with anything else, please do not hesitate to reach out to our customer support team. We are here to help and ensure your satisfaction as our valued customer. Once again, we apologize for any inconvenience this may have caused, and we sincerely hope to have the opportunity to serve you better in the future. Thank you for your understanding.
02/28/2023
David M.

United States
First test of Tipi tent V2
Very well made and set up easy. Stayed on the Mojave trail for 2 nights in below freezing weather. Held the heat in very well and I did not get condensation like a nylon tent. Like having doors on both sides. Overall I am very pleased.
03/15/2023
Desert Overland Supply
Hey David, thank you for leaving us some feedback! We're glad to hear that the Tipi Tent V2 worked out for you on the Mojave trail. We are planning on heading out along the trail sometime in the Spring for some product testing; maybe we'll see you out there! Until then, happy camping!
02/14/2023
ZL

United States
Solid
I'm not much of a camper (yet), but had been looking to join my wife on some NP trips and to get out of the house. This tent easily fits the two of us with room to spare. Sets up quick and is quite photogenic haha. Good buy
02/03/2023
Chris K.

United States
Great
Big footprint and easy setup. Holds in heat well. Being able to fully stand up in your tent is game changing.
01/05/2023
Austin

United States
100% worth it
My buddy, who has the V1 tipi tent and DOS table, finally got me out on a couple camping trips and I've been HOOKED! I was looking to pick up my own tent around when the V2 tipi tent came out. There weren't any reviews, but based on the good reviews of the V1 (and seeing my friend's V1 in person), I took the plunge and picked it up on Black Friday. This tent absolutely ROCKS. I use it for myself, but there's definitely space for 3 or 4 people if you just need shelter. Everything from the poles, the floor, and the fabric is super high quality and an upgrade in every way from from the loaner tent I was borrowing. I'm actually a bit surprised with how premium the tent is, and even though I got it on sale, I would gladly pay full price for this. The upgrades on the V2 are pretty substantial. DOS still sells the V1, but I would recommend the V2 if the budget allows.
01/05/2023
Desert Overland Supply
Hi Austin, We're so glad to hear that you enjoyed your experience with our V2 Tipi Tent! We worked hard during 2022 to put together the best upgrades we could design into the V2. Cheers to a great year of camping in 2023!